Cat + Jimmy are the cutest couple I've had the privilege of shooting. I met up with them when they first enquired and they floated the idea of having a Flour Factory wedding. This would my first time there so I was super excited and just couldn't say no. We were also literally one of the first suppliers they enquired with so it was kinda nice that they were keen to work around our availability.

Over the next 9 months leading up to the wedding we got to know them and their families a little more. Both families got together for a little shoot and we had some fun with that. Cat is the bubbly & spontaneous one, while Jimmy is the quiet & logical one, and during the family shoot I could see where they inherited their personalities; both families couldn't be more different. Still, Cat + Jimmy complemented each other perfectly despite their differences.

On the wedding day, they chose to get ready in their home together, so we planned a first look once they were both dressed. There's always something special about seeing your significant other before everyone else does. Often it helps to calm the nerves too. The wedding ceremony was nothing short of perfect; their celebrant, Kirk who is a star in his own right, kept their ceremony fun and it truly reflected them as a couple.

After the formalities were done, we took a stroll into the city for photos and it was refreshing to just walk to our locations without having to jump in a limo. The weather was unusually overcast so I made the most of it to create some moody low-light portraits. The best part was it didn't rain at all.

While we were away, the dream team of florists and stylists transformed the Flour Factory into a tropical paradise. Decor aside, there were so many heartfelt speeches that it was definitely something to remember. And no one would forget the pumping dancefloor at the end of the night either.

Scroll to the bottom to see all the superstar vendors!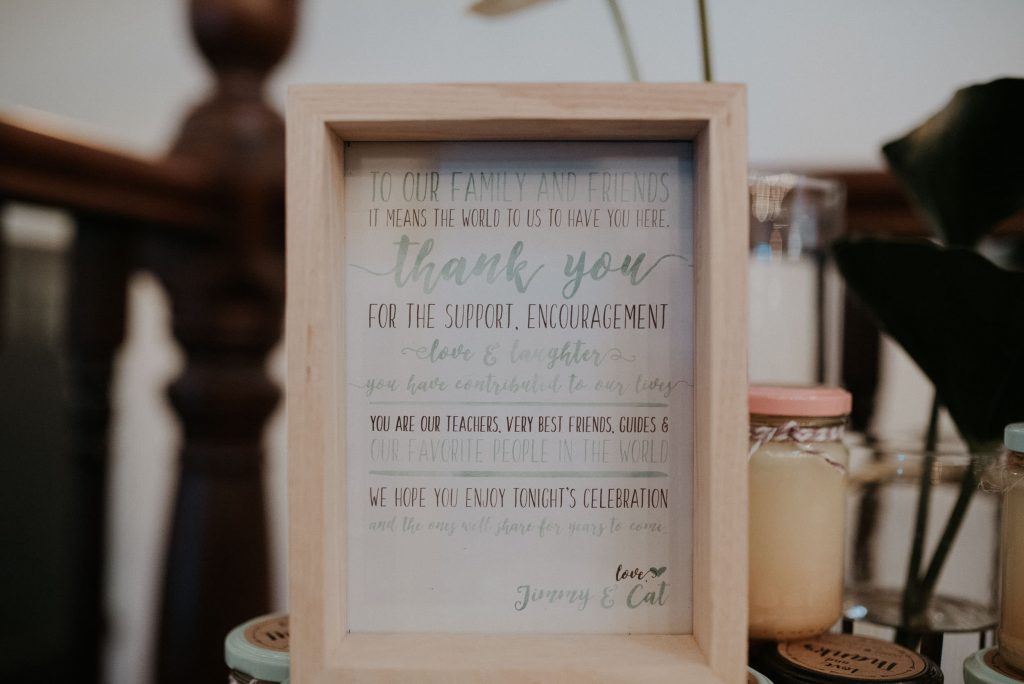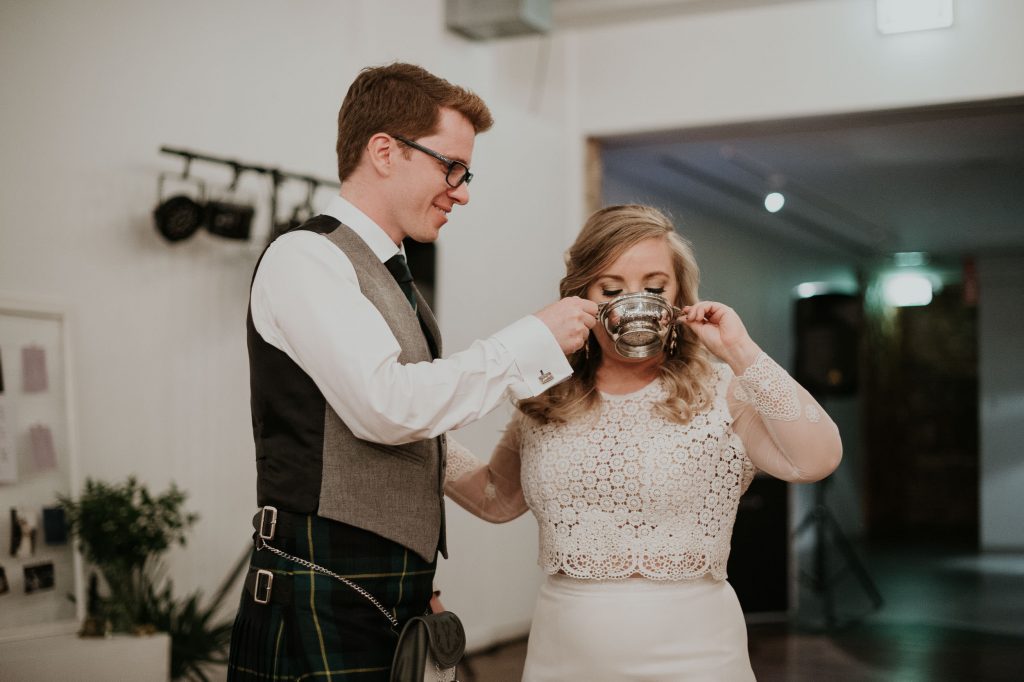 Catherine + James worked with:
Ceremony Venue — The Flour Factory
Reception Venue — The Flour Factory
Celebrant — Kirk Goodsell
Stylist — Marielle Studio
Florals — Lily & Leather
Decor — Hire Society, Beautiful by Design, Pretty Willow Hire, Pompette Events
Lighting — Micktric Events
Donut Tower — The Milk and Sugar Co.
DJ — Hero DJs
Make-Up — Cat Elizabeth | Hair — Zoe Mitchell Hair & Makeup Artist
Dress — Elvi Design by Sandra & Birgitta (Custom-made with fabric from Catherine's Mum's Wedding Dress).
Suit & Kilt — Macgregor and Macduff
Rings — Linneys